The AsperCut is the new robot made in France for white asparagus selective harvest.
Robust with limited dimensions the AsperCut is designed to harvest up to 700 asparagus per hour. Thanks to its size, you can adapt the quantity of machines to the dimension of your exploitation.
Towable with a tractor the AsperCut can also be used on several fields per day.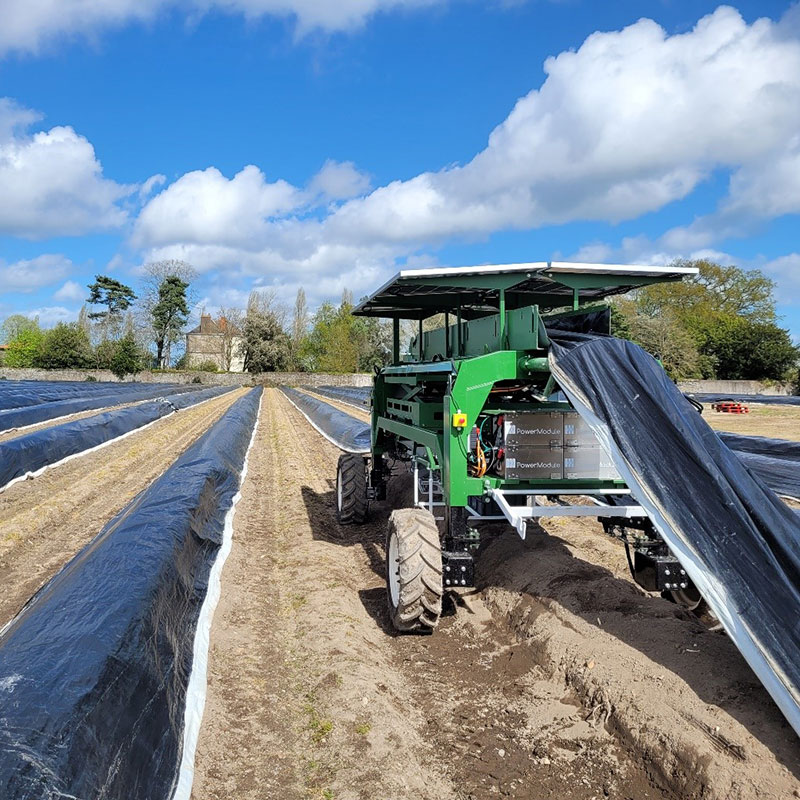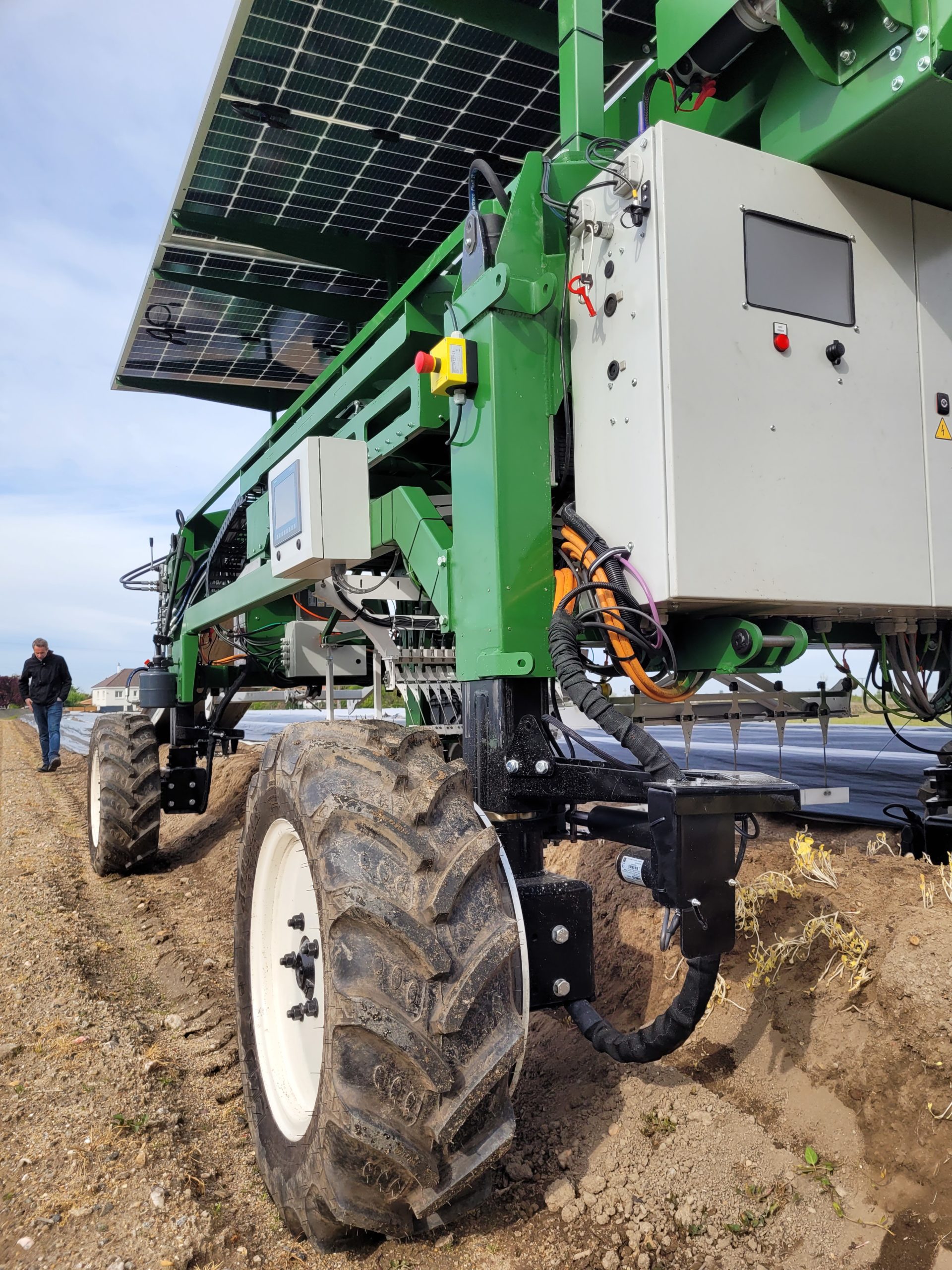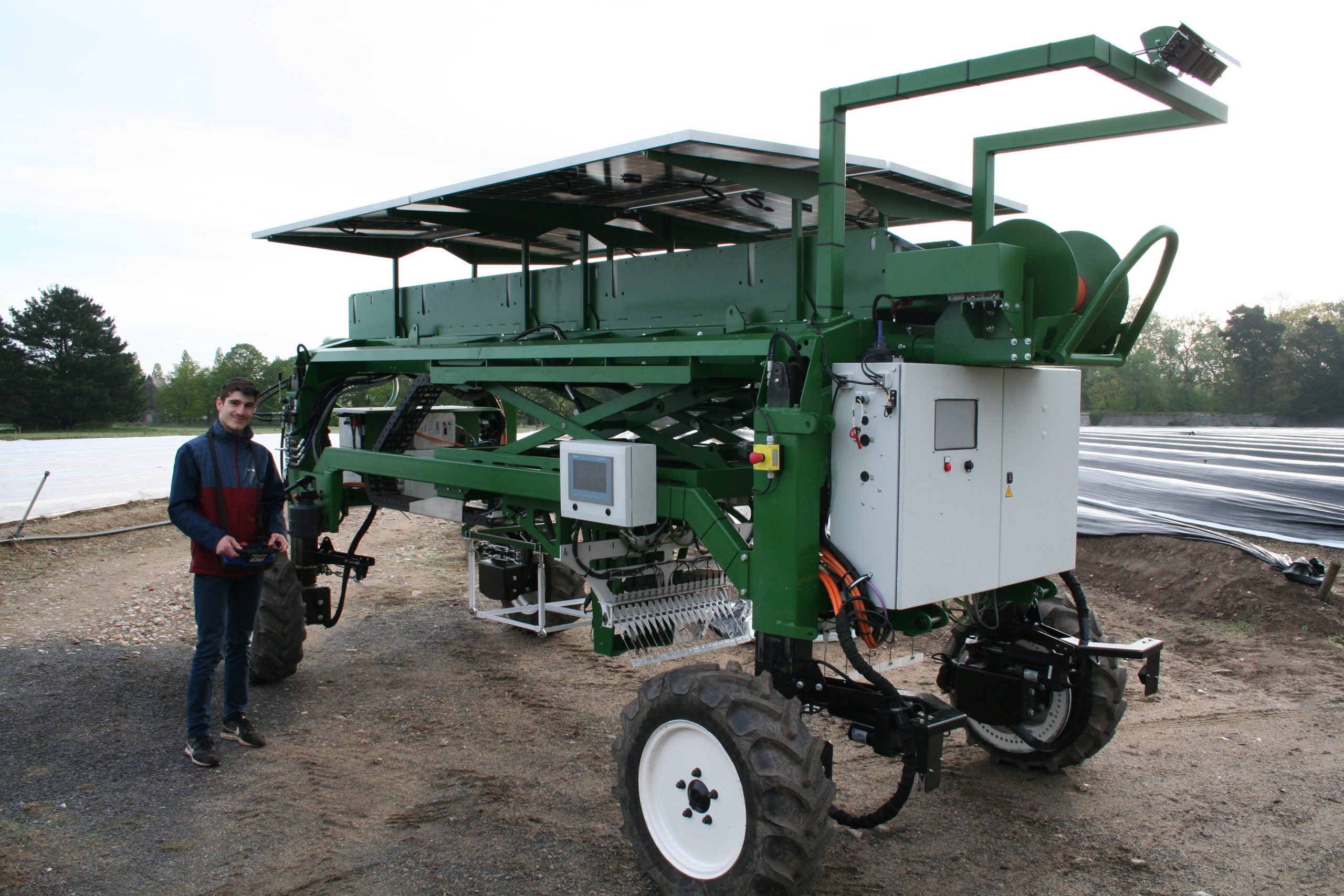 Technical characteristics
« Sylektis is working on the actual main issue : it's more and more difficult to find the workforce to harvest asparagus. It's the reason why the AsperCut has the assets to find its place in the coming years. »
— Philippe Sigrist —
Focused on the harvest activities demanding a high quantity of workforce, we're working to develop new solutions to be carried by the AsperCut carrier.
If you're looking for a new solution for your needs, we'll be happy to discuss with you about it, just contact us.